Welcome, our door is always open
---
Choosing the right school for your child is one of the most important decisions you will make to prepare them for their future. At Katikati College we offer your child a balanced education that embraces the whole student; supporting, motivating and challenging them to achieve their personal best.

So please have a look around to learn what our College can offer you and get in touch with our office if you have any further questions on (07) 549 0434.
Ngā mihi nui

Louise Buckley
Moana Production
---
For booking please click on Humanitix or see College Office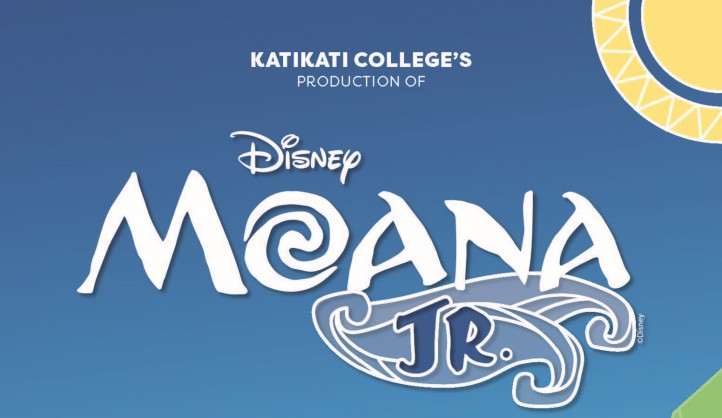 Current News Update
---
Resumption of Strike Action
The PPTA has advised the Katikati College School Board that strike action by its member teachers, at our school, is to be resumed. The strike action will be from Wednesday 31 May 2023.
Therefore the following students will be rostered home.
Thursday 1 June - Yr12 Rostered Home
Tuesday 6 June - Yr10 Rostered Home
Thursday 8 June - Yr9 Rostered Home
We apologise for the late notice of this action but the College was only informed of this late Tuesday night.
Yours sincerely
Bobbette Tanner
Board Presiding Member
on behalf of the Katikati College School Board
A message from our Principal to the Community
Kia ora koutou
I hope you and your whānau have had a good holiday break and I look forward to welcoming our students back to what is always a very busy Term 2.
I would like to draw your attention to a number of significant events occurring this term:
Thursday 27 April - ANZAC Day Reflection Assembly. This reflection assembly follows on from the Dawn Services in Katikati and Tuapiro Marae that were well attended by both staff and students.

Monday 1 May - Teacher Only Day (NCEA). This day provides much needed time for our teachers to plan for the new NCEA Level 1 courses required for 2024 (see below for further information)

Wednesday 17 May - Official Opening of our Innovative Horticulture Block - GrowHub

Thursday 18 May - Katikati College Cross Country

Monday 5 June - King's Birthday Weekend

Tuesday 20 - Friday 23 June - Moana (Whole School Production)

Thursday 29 June - Matariki Celebration at Tuapiro Marae
The PPTA is continuing with industrial action in Term 2. There will be further communication from the School Board outlining what these actions are and the dates involved. Whilst these actions impact the school, I would encourage you to listen to the current concerns teachers have regarding the number of people entering and leaving the teaching profession. If not addressed, this lack of teachers within the education sector will have a profound effect on schools in the future.
As you may have seen recently in the media, changes to some aspects of NCEA have been delayed. In 2024, Level 1 NCEA will involve new larger achievement standards, which should mean less assessments for students. There will also be some changes to the way assessments are carried out. Teachers are only now able to work with these new standards and begin planning courses for next year. Changes to literacy and numeracy requirements now mean that students can gain these qualifications through a 1 hour test or through some Level 1 Achievement Standards. During Term 3 there will be an NCEA information evening, linked to the Senior Option evening. This will provide an opportunity for students and whānau to come along and find out more about these changes.
Attendance at school continues to be a priority - regular attendance is classed as being at school 90-100% of the time. This equates to one day off school every 2 weeks. Regular attendance at school allows students to feel better connected to their peers and other adults. It provides an opportunity not just for academic learning but to practice the "soft-skills" of interacting with others. These skills are seen as essential by future employers. We have over 400 students who have had an attendance rate for Term 1 of 90% or better. This is a fantastic achievement and we will be acknowledging them with a congratulatory letter home.
The whole school LipSynch event at the end of Term 1 was a perfect example of students enjoying being at school and learning these soft-skills. These out of class learning experiences are not necessarily part of the curriculum but they bring a very important culture to our school. This event was thoroughly enjoyed by the audience and all the performers. I must give a special mention to the Year 13 students for their performance that beat the teachers!
This year sees the return of a whole school production to Katikati College. Rehearsals for Moana Junior are well underway and it is looking to be an amazing event for our school. I would like to thank Mrs Kylie Backhouse-Smith and her talented team for all the work they are undertaking in this space.
Occasionally the school takes photographs of students or samples of their work to record student activities and achievements. We would like to use these photos and images in our school newsletter, on our Facebook page, our website or other college publications to share our student achievements and success with our community or promote our college. To assist us with ensuring our records are up-to-date, if you DO NOT want your child's photo or work to be used or shared by the school please email [email protected] .
I once again look forward to connecting further with whānau and the community as winter sports begin and we have other opportunities to invite you into school. Thank you for your continued support of Katikati College.


Ngā mihi nui
Lou Buckley
Tumuaki/Principal
See below for helpful links for 2023
Katikati College Uniform Shop Information
Office Max Stationery Information for 2023
www.myschool.co.nz/katikatiCol